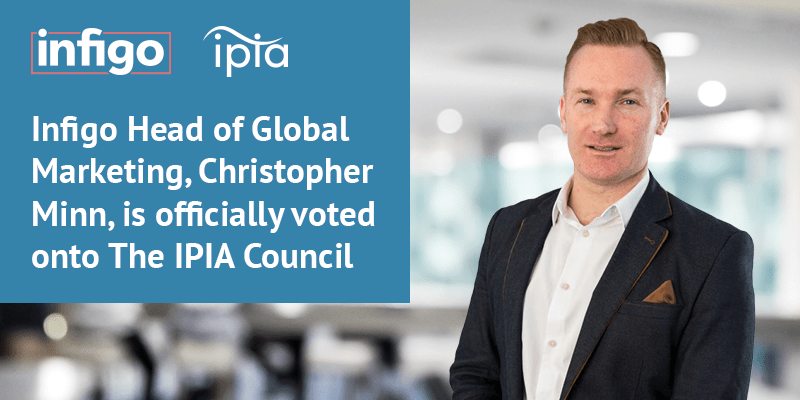 We are delighted to announce that our very own, Christopher Minn, has officially been voted onto The IPIA Council.
Elected by the Membership every two years, the role of the Council is to ensure their interests are represented and that the IPIA is carrying out its fundamental mission, which can be broken down into four key areas: supporting Members by facilitating cooperation and partnership between them, raising the membership's profile with the wider industry, strengthening the long-term health of UK print by educating print-buying sectors and representing it to Government and improving the profitability and efficiency of IPIA Member businesses through access to its Member Benefit portfolio.
As Head of Global Marketing, many of our customers and partners will have met or spoken with Chris in recent months as a staple attendee for many of our recent tradeshows and webinars, both across the pond, as well as in our native UK. Chris boasts a wealth of experience, with over 9 years in the print industry alone, specialising in marketing and eCommerce solutions and services
Chris said he was thrilled to be voted onto the council; "As a former agency owner and now the global marketing director at Infigo, I have enjoyed working alongside commercial printers, label converters and cutting-edge packaging businesses across the globe."
Chris sees the value of such movements has been paramount to print businesses that know they need to automate/get online but don't quite know where or how to start the process, and is looking forward to supporting his fellow IPIA members with their online and digital strategies, strengthening existing links between the amazing membership base to help our members prosper through automation and sharing information and resources and providing support and resources supporting digital and online growth.
"Covid-19 has forced the print industry to accelerate digital change, which has seen many print businesses thrive in an extremely challenging economic environment. Adopting automation and digital processes have enabled them to capitalise on profitable new markets and revenue streams. With web-to-print opportunities open to all in the industry, I'm passionate about sharing my experience to help businesses can get online or use a framework to improve existing online projects."
Join us in congratulating Chris on joining such a fantastic board, and we are sure you will agree is in great company amongst other figureheads of the print industry.